People have played our games
Years since being founded
Player hours spent in our games
We partnered with Disney to launch Disney Heroes: Battle Mode. Disney Heroes is a hero battler RPG featuring characters from dozens of Disney and Pixar franchises all united in a digital world to battle to save the internet. It amassed over 15 million players within a year of launch and was even featured on the big screen in Times Square.
Portal Quest launched as a real time RPG with a quirky cast of characters which grew to 4 millions players within a year of launch.
We launched our first hero battler RPG DragonSoul which grew to nearly 10 million players and became a Top 10 Western RPG on Android within a year of launch. DragonSoul was acquired by GREE International in 2016.
Titan Empires continued our evolution in the strategy games genre. It quickly grew to 1 million players within a month of launch.
Boardtastic is released as part of our exploration into more casual games and becomes one of the most popular skateboarding games on Android.
We expanded into the strategy games genre with the launch of Greed for Glory, which grew to over 2 million players by end of year. It became the top city defense game and a Top 25 Game on Google Play.
We expanded our "Parallel" location-based game franchise with the launch of Parallel Mafia. Our Parallel franchise of games amassed 1 million players.
Parallel Kingdom Launches
We launched our first game Parallel Kingdom, which was one of the first mobile RPGs. Parallel Kingdom subsequently had 5 total "Age" launches over the next 5 years and grew to become one of the most successful mobile location-based RPGs.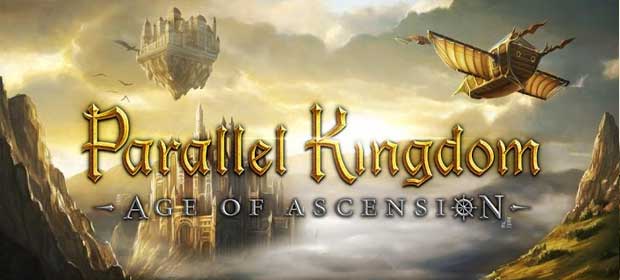 PerBlue is founded by University of Wisconsin students in our college apartments to make fun games for the new iPhone and Android smartphones. We bootstrapped for the first few years, working from folding tables and subsisting on mac n cheese. Most of the founding team is still with PerBlue today.
Enter the world of Portal Quest, the next generation of strategy role playing mobile games! Gather and lead your team of battle-ready Heroes to fight in a war against a corrupt force! The Hollow are poised to take over the World as you know it. It's up to your team to fight through battles to hold the Hollow back. Your enemies will only get tougher so assembling the best team of battle-ready Heroes requires an essential strategy. Summon your team to take down the enemy while upgrading them to the finest Heroes Portal Quest has seen. It's the only way we will be able to fight the Hollow back and defeat them for good!

It's no-holds barred in this battle-packed strategy RPG game starring Disney and Pixar heroes from Wreck-It Ralph, Toy Story, The Lion King, Zootopia, Monsters, Inc., The Nightmare Before Christmas, The Incredibles, Tron: Legacy, and more. Battle your way through a dangerous digital world and save it from an evil virus with the help of your favorite Disney and Pixar heroes!